Everyword Magazine Cape Town -
Anything goes when it comes to tees. This season, RT brings you the hottest prints and coolest fits at unbelievable prices.
Put a fresh spin on the jeans and tee look with our ladies fitted tees for R35.99. Tucked into your favourite distressed denims or printed pants, this is the tee that makes casual cool.
Looking to step it up? Then shop RT's selected crops at a cool R45.99. Whether you're rocking yours with a midi skirt or teaming it with dungarees, you'll be bang on trend with a cute crop.
So if you feeling fashion low you know exactly where to go, hit 'em up at mrp.com and be tee-licious with only the hottest of the hot female fashion t-shirt trends.
There may be fashion trends from the past that are being repeated today and some of which may make you look stylish, but some not so much the case, and in fact may actually make you look older than you really are.
If you might have faced such a dilemma, this post is for you. It may have been a great idea to keep some of your old clothes because they are either great quality or they just suit your body shape well or even maybe because fashion you could be fluking it because fashion trends tend to repeat themselves? what ever the case, these may be doing you more harm than good.
Here are some tips to look out for to avoid making fashion mistakes that make you look older than you should look.
All Black
Though wearing black does wonders for your figure; as you grow older the color may create a harsh contrast that emphasizes some of your less obvious flaws. A simple rule to follow is; the older you become, the more color you should try to add to your black outfits. The color black works for almost all occasions but adding some color or even earthy colors like olive, cocoa or caramel will bring out the best in your outfit.
The Hider
One of the more popular shopping styles is to buy clothes that hide the parts of your body you don't like and enhances those parts you would like to show. Although this is a good strategy, the most common fashion mistake you can make is buying oversized blazers or dresses to cover up those hips or tummy. By buying well-tailored clothes that enhance your beautiful body you will divert the attention from your flaws to the parts you are most confident about.
Lengthy Skirts
Aging does not mean that the length of your skirts and dresses should get longer. You may be wanting to hide your saggy ankles or dark circles on your knees, but longer skirts may be doing more harm to your figure than good. Find your slimmest part of the area around your knee to measure where the hemline of your skirt should hit. This will help you find the most flattering skirt for your body.
Having your Bra on the wrong hook
You need a new bra when your hook it on the last hook. The tighter and smaller your bra is, the shorter, older and heavier it makes you look. You need to only move the hook to tighten it as time goes by and the bra stretches from natural ware. A new bra may be due every six months or at the very least, otherwise a bra size measurement change annually will also do the trick to ensure that you buy the right size bra that will bring out the best in your breast.
Stretch Jeans
As comfortable as they may be; too much comfort can add up to a fashion blunder. Buying stretch jeans that are too stretchy can give your body a bad finish. The right jeans should stretch enough but allowing your legs to still look and feel comfortable. A good rule to follow here is to go for two percent elastic fiber as these are best suited for a silhouette look.
Geeky Glasses
If you are trying to hide your wrinkles and under-eye shadows, it is best not to have dark and thick frames glasses but rather plastic frames with a bit of jewel embellishment that will reflect light, and divert attention from the problem areas.
Jersey Fabric
Jersey fabrics are probably one of the most comfortable clothes to wear, and should ideally be worn only when at home. If you do decide to wear your jersey fabric garments, remember that they don't create the best shape, but you can make the best of your jersey fabrics by buying draped or tailored garments that grace your curves, hide your bulges and will give an illusion of an amazing body structure.
Hiding Your Neck
It may seem like a great idea to cover your neck and cleavage with a turtleneck but rather go for a V-neck where you can. If you are concerned about coverage and still want to look fashionable, collared shirts with a long statement necklace will give you just that. They cover your neck and draw the attention away from your neck area to what really matters, the overall picture.
Shopping With a Loved One
Trends don't look good on everyone and you need to figure out what part of the fashion trend fits best with your body structure and age. What may look good on your child may not look as good on you. Incorporate some pieces of trendy fashion into your wardrobe to ensure you keep it as classy and trendy as possible.
Accessory Overrule
The last thing you want is to put on an accessory that makes you look drastically older than you are. The color and material type matters a lot, so make sure you find out what's trending and creates the look that suits you before you purchase. There is a way of wearing short silk scarves that makes you look trendy, rather than to tie it around your neck and draw attention to the area. Same thing with a broach, rather wear it to fasten a cardigan than to put it on to decorate. This trick may make you look up to 10 years younger if done right.
There is a way to be trendy with the same old clothes you love so dearly, the trick is to, Instead of wearing them all at once, try to incorporate bits and pieces into your daily outfits, while keeping the above in mind. This will not only make you look fabulous, but you will avoid making fashion mistakes that make you look older than you are, and if you are of slightly more mature age, you may be able to go against the common trend and look a few years younger.
This post was sponsored by Veet Beauty Secrets, for more fashion tips, visit their website. If you have any age defying tips of your own, share them with us we love hearing from you.

women firing at police
langa mom police shoot out
Cape Town Langa Riots end in blood shed
Langa mom carrying a loaded gun
Twenty people have been arrested for public violence in Langa
Langa township residents protest against the lack of basic service
Long forgotten Cape Town born Pam Andrews has allegedly uploaded her nude photograph of herself on Instagram. The picture has since been circulating on her Twitter account @misspamandrews.
She follow up with a array of random images of herself, (With Clothing) and cheesy philosophical quotes about life and self worth. For those who don't know Pam, she made it big during South Africa's talent show epidemic, Pam Andrews rose to fame as a member of 101 on Coke Cola Pop Stars in 2001 and later got but peachy buttocks into acting as "Frankie" on ETV's backstage. She now plays Gail  on Rhythm City and has transformed herself from an ordinary Cape Flats girly to a beautiful controversial, local celebrity. She is only one of a few celebrities to go naked in the last year, this could very well be a publicity stunt which I am afraid has become quite redundant after both Boity and Khanyi Mbau leaked their booty online.
There are always mix reviews when it comes to ass, I personally think Pam should go for it, what do you guys thinks?
This is not the first time Pam Andrews has gone nude for the camera before, here are a few mash ups for her fans
Just a few weeks ago Gangnam Style broke the historic 2 billion view mark on YouTube but it seems as if that Psy isn't quite ready to let us move on. The South Korean pop sensation has returned with a new track called Hangover featuring Snoop Dogg.
Though the PSY loses points on creativity and originality, the video has already gone viral with over 20. million views in just a few days. This simply is a poor follow up on his party anthem, Hangover thought the video is set in a playful, goofy tone, it basically looks like another western music video that advocates excessive drinking and debauchery.
Liverpool will wear a new home kit next season after the Premier League leaders revealed their new look on Thursday evening.
Unsurprisingly, the club have opted for red – as they have done ever since 1896 after dressing in blue for the first four years of their existence. Goalkeeper Simon Mignolet, though, will be forced to stand between the sticks dressed in a purple jersey.
Philippe Coutinho, Jordan Henderson, Simon Mignolet and Kolo Touré were all present at the unveiling of the kit at an event in Liverpool city centre that was simultaneously broadcast on their website.
Steven Gerrard, the club capatin, described the kit as "classic".
"I have a great sense of pride every time I pull on a Liverpool shirt," Gerrard said. "This shirt feels like a Liverpool classic and helps me remember the greats who played before us."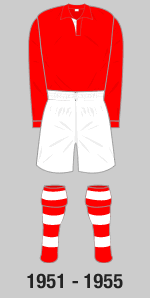 An incident of police brutality in Cape Town , Kensington Area in South Africa was released on Facebook today. The video shows a man being arrested by police and security guards. Despite their numbers, they we unable to subdue the man being arrested who didn't seem to be showing too much resistance.
It is unclear what the man was being arrested for but the footage shows how he was man handled, stripped naked and then assaulted. The individual who was filming the event from their mobile phone tried to intervene by shouting through her office window, questioning the police officer in concern about how they were handling the suspect. The policeman then allegedly threatened her by pointing to the back of his police van and starting making way towards her location. We do know that one person was arrested for intervening, throughout the video you hear people asking "Nicole" to stop intervening however she took a brave stand against police brutality and this is a perfect example of what we as citizens should be doing.
Cape Town has a very bad record of police brutality and there has been many incidents like these in the past. I am desperately trying to get hold of the person who filmed this for an interview, stay tuned.
Bafana Bafana midfielder Dean Furman says they will use the high profile friendly against Brazil on Wednesday evening to prepare for the 2015 African Cup of Nations qualifiers in Morocco.
The England-based midfielder expressed these views during the team's training session at the FNB Stadium in Johannesburg on Tuesday.
Furman also expressed disappointment about Bafana not qualifying for the World Cup in Brazil:
"The day in Durban when we won the game, to come off the pitch to find out that Ethiopia had done their job when they won their game, that will live with me for a long time. The disappointment of not qualifying for the World Cup, that's gone now and we have to focus on the future and the next important qualification for us is the Afcon and I think this is great in preparation for us. We want to play against the best in the world and it can only give us great experience going forward," says Furman.
Meanwhile, the ANC Youth League (ANCYL) has called on South Africans to rally behind Bafana Bafana.
ANCYL spokesperson Bandile Masuku says, "As the ANC Youth League, we are confident that the selected players are the perfect team to restore the integrity of our national team after our below-par performance during the Chan Championship tournament," says Masuku.
He said the ANCYL regarded soccer as a key nation-building element:
"Bafana Bafana and all other national sport teams help us build a non-racial, non-sexist, democratic and prosperous South Africa," says Masuku.
President Jacob Zuma is expected to attend the soccer match, which will kick off at 7pm. – Additional reporting by Sapa. Source
Group of cyclists training for the Cape Town Argus attack volunteers who just been cleaning after a recent Cycling event. They should be banned from Cycling on Cape Towns roads and be banned from any cycling event. Video has emerged of a group of cyclists attacking a driver with everything from fists to their bicycles in an apparent road rage incident.
Cape Town – A Cape Town student is nursing his bruises and has spoken about his terrifying ordeal following an attack by a group of cyclists.
A film clip of the incident has gone viral on social media.
Ibrahim Waggie, a 19-year-old studying human resource management at Northlink College in Tygerberg, had been volunteering at a charity event on Sunday, the Sunshine D Polar Ice Cream 10km Big Walk.
His job was to drive a Toyota Quantum van, sponsored by Market Toyota, which tailed the field. Fellow volunteers in his van had to pick up empty water sachets along the route.
An onlooker, motorist Symon Scott, recorded a video, with his cellphone, of what happened next, and posted it to Facebook. Read More